Leeds Rhinos Women's First Team Nutritionist Beth Vickers will be lacing her up her running shoes for the Run for All Leeds 10k this Sunday as part of the Run With The Rhinos team.
The 23-year-old will join Leeds Rhinos Head Coach Rohan Smith and club legends Jamie Jones-Buchanan and Barrie McDermott for this weekend's race to raise money for Leeds Rhinos Foundation and the Rob Burrow Centre for MND appeal.
Beth joined the club last year, originally on an internship from Leeds Beckett University before being offered the opportunity to take up a permanent role as part of Lois Forsell's backroom staff. It was a proud moment for Beth, who had always dreamt of working for the club she grew up supporting.
She said: "It's been really special for me because aside from working in Women's sport, I grew up watching Leeds Rhinos on the front wall of the old South Stand and at the time I didn't really see myself represented in the sport.
"To now be able to on the other side of that barrier with a group of really inspiring and empowering Women is amazing and it's a really exciting time to be part of the Women's game.
"We're starting to see the beginnings of the development of a more professional Women's Super League and especially when you think about Thursday night at St Helens which was broadcast live on Sky Sports, it's a huge achievement for the players and it's exciting to be part of their journey."
Alongside her work with the Women's Super League squad, this year Beth has also kindly offered her expertise to Leeds Rhinos Foundation by delivering sessions on some of the charity's various community programmes. Whether it's on the rugby pitch or in the classroom, Beth is always happy to help make a difference to people's lives and share her wealth of nutritional knowledge.
"It's been incredible working alongside Amy Livingstone and supporting the work of Leeds Rhinos Foundation which covers such a broad spectrum of rugby and health. I think working with Amy and learning how to deliver information so that's it accessible to all different types of populations has really helped me home in on my communication skills.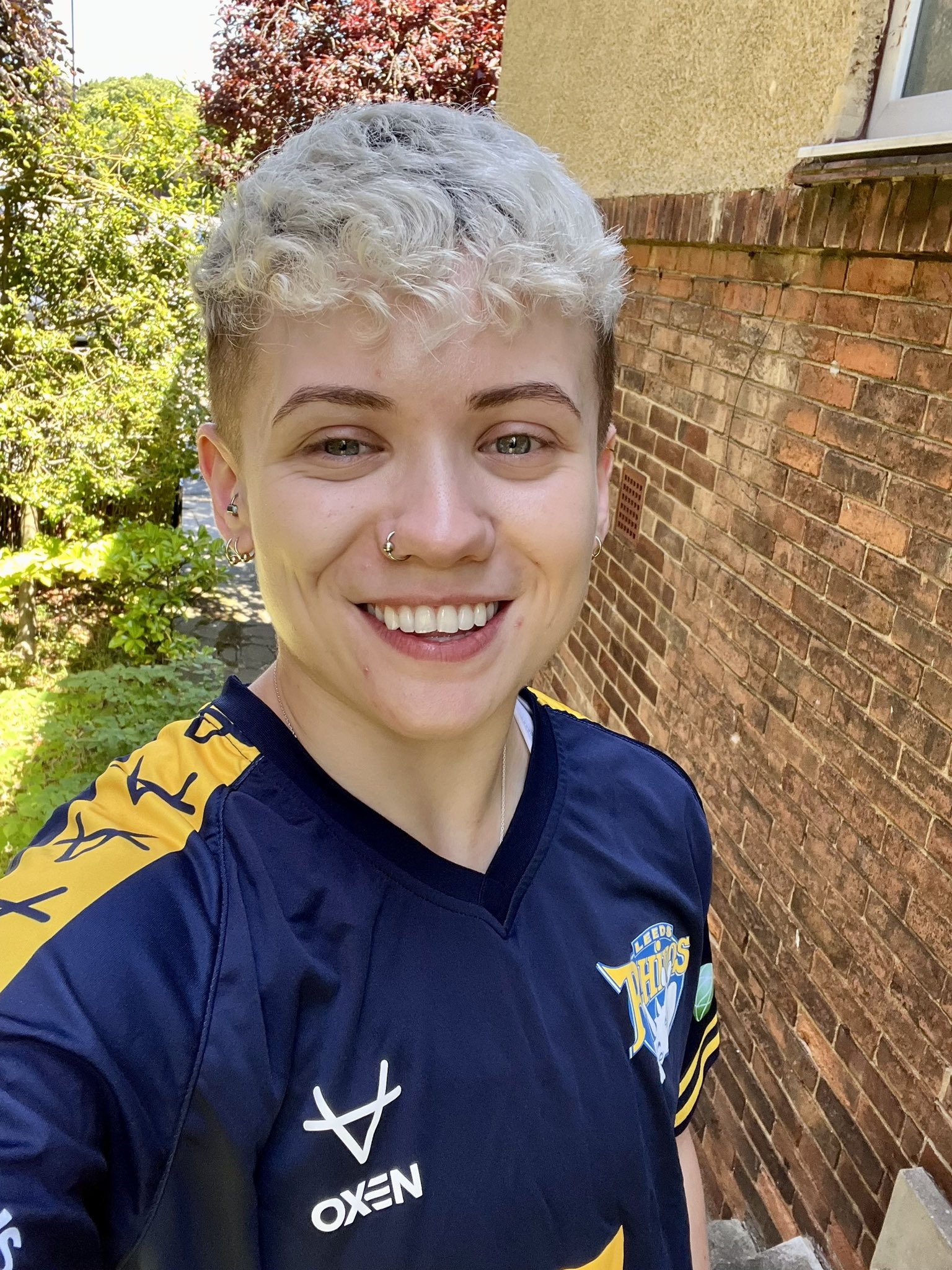 "I've had the opportunity to help out with Try Club and the ETP Player Development days where we only had a short amount of time to get across some complex nutritional information, so we broke that down into a way which would be exciting and engaging for young boys and girls to learn about.
"Being able to provide that support at a grassroots level is huge because then we know as they come into the Academy or Scholarship pathways, they already have an appreciation for nutrition and they're looking after their bodies, which hopefully contributes to the development of the game."
This weekend, Beth will be doing something very special to give back to Leeds Rhinos Foundation by running her first Leeds 10k to raise vital funds towards the work carried out by the charity to change lives through sport. It's also her chance to take on a challenge in honour of one of her most cherished Rugby League icons.
"When I was growing up watching the Rhinos, Rob Burrow was always my favourite player and I remember making up chants to sing his name," explained Beth. "Seeing the heartbreaking news of his Motor Neurone Disease diagnosis and his efforts to raise awareness for the MNDA, I'm sure there's not one single person who follows the sport who wouldn't bow their heads for what he's achieved and feel inspired to help his cause.
"It's such a close-knit family in Rugby League and especially here at the Rhinos, so to run alongside each other whilst wearing my Run With The Rhinos shirt in support of the Foundation and Leeds Hospital Charity's Rob Burrow Centre for MND appeal is something I won't take for granted.
"When we're at the start line on Sunday looking down at the badge on our chest, I'm sure it'll feel like a really special occasion and I can't wait to be part of it."
If you would like to show your support for Sian, Michelle and the rest of the Run With The Rhinos team please sponsor them at https://www.justgiving.com/campaign/RunWithTheRhinos2022,
All money raised from the Run with the Rhinos team will be split between Leeds Hospital Charity's appeal to build the Rob Burrow Centre for MND in Leeds and the Leeds Rhinos Foundation, to help the charity continue the deliver of their many projects which change the lives of thousands of people across Leeds.
The deadline for entries is midnight on Wednesday 29th June. To sign up for our Run With The Rhinos team please CLICK HERE.